The purpose of the Youth Group is to provide a young individual with the resources and support needed to learn and enjoy model railroading for the rest of their lives.
We do this by using the club's layout which models the L&N railroad from Atlanta, GA to Copperhill and Etowah, TN in 1950.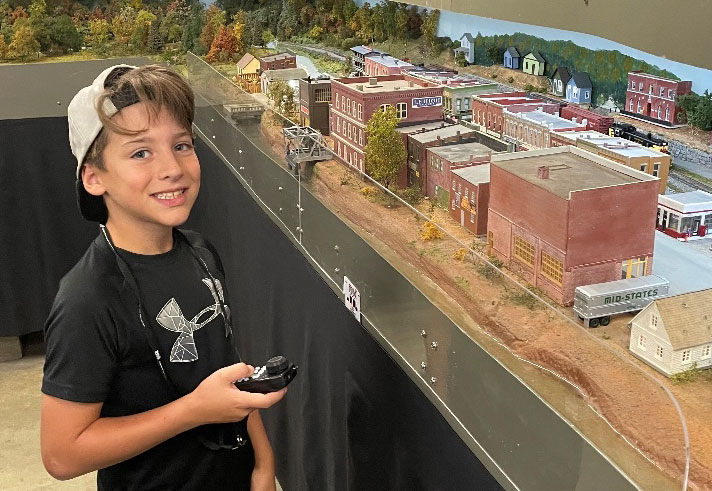 In 1950 there were diesel and steam locomotives in common use and we have operational sessions in both diesel and steam.
The youth are given opportunities to learn the basics of model railroading including how a locomotive works, how to drive a locomotive, switching, modeling, how to build a layout, real railroad operations, and DCC control.
As they learn, they are given certifications:
Each meeting has educational opportunities and we run the trains. Members are allowed to bring their own locomotives and trains, or they can run our trains already on the layout. We have operational sessions where many trains are running at once.
The club meets twice per month on Saturdays. Typically, it will be a two hour meeting the 2nd and 4th Saturdays at 4:00 PM. We meet in the club's facility in the Mineral Bluff Depot.
The best way for you to know if you are interested is to come to one of the club's open houses. There you can see first-hand what the layout looks like, meet the members, and most likely, run one of the trains in operation that day. You do not need to make an appointment. Just come early enough so you have time to drive a train.
Youth Group Meeting Location
Mineral Bluff Train Depot
150 Railroad Avenue
Mineral Bluff, GA
30559 USA